Great Expectations Case Management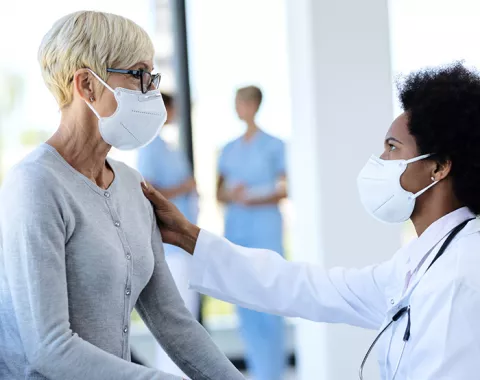 Great Expectations®Case Management is for members who have extraordinary medical needs or conditions. This includes members with advanced stage cancer, severe trauma, multiple chronic conditions, Hepatitis C, brain injury, transplants and neuro-muscular diseases.
With Case Management, everyone involved in your health care works as a team. This includes you, your family, your doctors and other health care staff, and a BlueChoice HealthPlan case manager. An experienced registered nurse case manager partners with you to help you navigate through the complicated health care system. When you're in case management, you're in good hands. Our team of highly skilled case managers includes nurses who typically have more than 20 years of experience and have received a special certification in case management [Certified Case Manager (CCM)].
There are many benefits to participating:
Telephone counseling to assess your issues and treatment options.
Help using and understanding your pharmacy and medical benefits.
Referrals to helpful resources.
Ongoing coordination with your physicians, therapists, home health nurses and social workers.
You can take advantage of Great Expectations Case Management just by being a member of BlueChoice®. There is no charge!
We identify members who may qualify for case management. Doctors can also refer their patients who are BlueChoice HealthPlan members, or you can request us to evaluate you for participation in the program. Please call us at 855-838-5897 to make this request. A case manager will review your information to see if you qualify for our case management program.
To enroll in a Great Expectations® program or for more information about care management and access to helpful resources, log in to My Health Toolkit and select Health and Wellness then Health Coaching. You can also call us at 855-838-5897.
Helpful Resources
www.welvista.org (medication assist program)
www.pparx.org (list of medication assist programs) 1-800-477-2669
www.Rxassist.org (list of medication assist programs)
www.stroke.org (homepage of the American Stroke Association)
www.easterseals.org (children with developmental delay) 1-800-221-6827
www.able-sc.org (resources for independent living)
www.unitedway.org (financial assistance organization)
DayBreak Adult Care (adult home care services) (803) 356-4451
USC Psychological Services (emotional distress treatment) (803) 734-0378
S.C. Department of Disabilities and Special Needs (803) 896-6500
Columbia Area Mental Health Center (803) 898-4800
Head and Spinal Cord Injury (HASCI) 1-866-867-3864
These are independent organizations that provide health information on behalf of BlueChoice HealthPlan. Some links on this page lead to third party websites. Those parties are solely responsible for the contents and privacy policies on their sites.