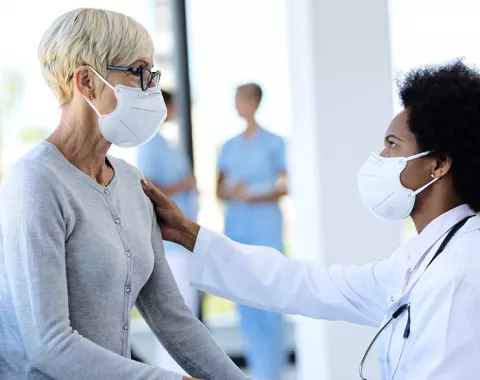 Chronic Kidney Disease
The Great Expectations®for Chronic Kidney Disease program helps members with stages 1–3 kidney disease learn how to manage their condition and reduce the risk of developing complications. The program consists of educational materials, individualized telephonic care management and important health reminders. All BlueChoice HealthPlan members with diabetes are eligible to participate in the Chronic Kidney Disease program. We automatically enroll all eligible members at no charge. The program emphasizes the importance of having a personal physician to guide your kidney health management. This doctor can help you identify the best medications and dosing to enhance your kidney function and improve your quality of life. Our chronic kidney disease (CKD) guide also provides tips to help you manage your health and improve your sense of well-being. Topics include: 
What do you need to know about CKD?  
What causes CKD?
Five stages
What can you do to keep your symptoms under control?  
Don't neglect your emotional health 
Your kidneys remove waste and other products from your body. When your kidneys become damaged, waste products and fluid can build up in your body.
If left untreated, your kidneys may eventually stop working. Loss of kidney function is a serious and potentially fatal condition. Working with your health care team can help improve your health and reduce your risk for complications, such as heart attacks and strokes.
To enroll in a Great Expectations® program or for more information about care management and access to helpful resources, log in to My Health Toolkit and select Health and Wellness then Health Coaching. You can also call us at 855-838-5897.
These resources can provide additional information about living well with CKD. These are independent organizations that provide health information on behalf of your health plan.
These links lead to third party websites. Those companies are solely responsible for the contents and privacy policies on their sites.