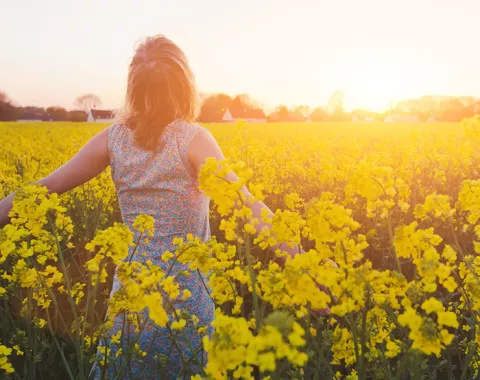 Depression
If you suffer from depression, you are not alone. Depression is one of the most common mental illnesses, affecting more than 19 million Americans each year. You cannot simply "snap out" of depression. Like any serious illness, depression needs to be treated. It is more than just feeling "blue" for a few days.
Depression takes a toll on the entire body. It can change your thinking and interfere with your ability to function. It affects your physical health as well. The good news is that depression is treatable. It is important to start treatment as soon as depression is recognized.
Companion Benefit Alternatives (CBA) offers care management for depression to help members manage their condition. CBA is a separate company that manages behavioral health benefits on behalf of BlueChoice HealthPlan. Care management for depression is a free, voluntary program.
When you join the program, you'll work with a clinically trained behavioral care manager. Your care manager can help you better understand your depression and the best ways for you to manage it.
Through scheduled phone calls, your care manager will help you:
Personalize your plan for better health.
Learn self-monitoring tools.
Learn to better manage your health benefits.
Supply family members with educational resources.
Managing depression can be complicated. Remember, you are not alone. With treatment and support, you can get back to feeling like yourself.
Be sure to check out this depression booklet for more information. If you or someone you love could benefit from this program, please contact CBA at 800-868-1032, ext. 25835.