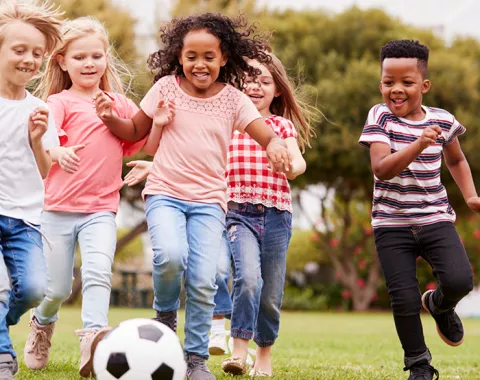 Healthy and Active Kids and Teens
The Great Expectations®for Healthy and Active Kids program will help motivate you and your kids to eat well and stay active. These two important concepts are the focus of this program. The goal is to prevent childhood obesity.
As supportive and encouraging parents, you have the power to influence the decisions that will affect the long-term health of your kids. Healthy habits are best started at an early age. Did you know that kids should engage in at least one hour of moderately vigorous activity every day? Help them reach that goal by limiting how much "screen time" they have watching television, playing video games or using the computer each day.
Call 855-838-5897 for more information on this and any other Great Expectations® for health programs.
Other Helpful Information
Fun Activity Ideas
More Tips from the Centers for Disease Control and Prevention
---
These are independent organizations that provide health information you may find helpful. Some links on this page lead to third party websites. Those parties are solely responsible for the contents and privacy policies on their sites.