Great Expectations Metabolic Health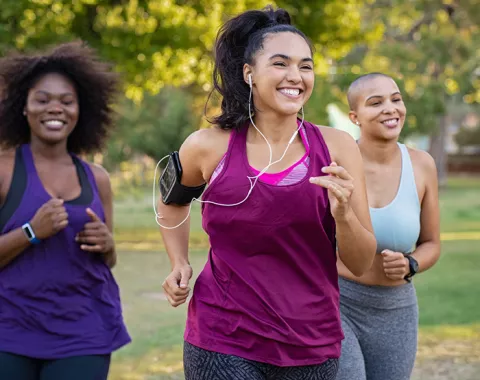 We changed the Great Expectations® for Prediabetes program name to Metabolic Health to include metabolic syndrome. Metabolic syndrome is the name for a group of conditions linked to being overweight and obese. 
These conditions may include:
A large waistline
A high triglyceride blood level laboratory value
Low HDL "good" cholesterol
High fasting blood sugar
Pre-diabetes
These metabolic health conditions qualify you for our program:
A diagnosis of pre-diabetes
Glucose intolerance
Metabolic syndrome
Polycystic ovary disease
A history of gestational diabetes
Other conditions by physician referral
If you have one of these conditions, we will automatically enroll you in the program, at no charge. Ready to get started? Check out the metabolic health guide. It has tips and information to help you take charge of your health and get on the path to wellness. There are many benefits to participation:
You may also receive information on how to manage your metabolic health risk factors. This includes helpful information on eating healthy, exercising and losing weight, if you are overweight and managing your blood pressure and cholesterol (these links redirects to our other Great Expectations for health programs).
We have a staff of experienced health specialists. They include nurses, registered dietitians and certified diabetes educators. These staff members can answer any questions you have about your condition and how you can lower your risk.
If your doctor recommends you test your blood sugar, we can send you a free monitor. This will allow you to get testing strips at the preferred (middle) copayment, if you have pharmacy benefits with BlueChoice HealthPlan.
There are a lot of things you can do to manage your metabolic health. People who are overweight are at greater risk for developing diabetes. Consider joining our self-paced weight management program. You can also take advantage of one of the many value-added discounts that come with your membership. These include local fitness centers and more.
For our members who are under the age of 18, please consider our Great Expectations for Healthy and Active Kids and Teens program.
To enroll in a Great Expectations program or for more information about care management and access to helpful resources, log in to My Health Toolkit® and select Health and Wellness then Health Coaching. You can also call us at 855-838-5897.