Great Expectations Tobacco Cessation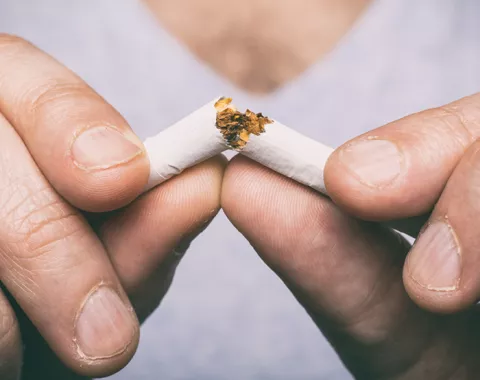 BlueChoice HealthPlan understands it's hard to stop smoking. Nicotine is a highly addictive drug, and many people find they need help quitting tobacco. Great Expectations®for Tobacco Cessation can help you kick the habit. We provide information and resources to support you as you become tobacco-free.
To get started read the Tobacco Cessation Guide.
You can access information about the South Carolina Tobacco Quitline, a great, free resource for members who live in South Carolina. Or use these resources available in South Carolina. And if you're interested in using medication to help you in the quitting process, check out the prescription drugs and nicotine patches that your BlueChoice® prescription benefits now cover.
To enroll in a Great Expectations® program or for more information about care management and access to helpful resources, log in to My Health Toolkit® and select Health and Wellness then Health Coaching. You can also call us at 855-838-5897.
Other Helpful Links:
American Lung Association 
Quit Smoking Resources
---
Some links on this page lead to third party websites. Those parties are solely responsible for the contents and privacy policies on their sites.