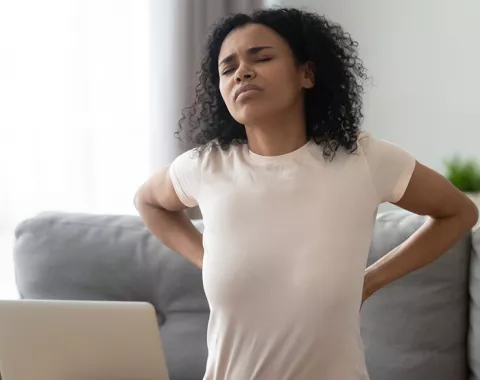 Great Expectations® for Back Care was created to help you manage any back pain that may be keeping you from completing daily tasks, being active or just fully enjoying life. This new BlueChoice HealthPlan program provides you with educational tools and support. We want to help you take care of your back!
If you suffer from chronic back pain, you could be considered for case management. Our highly skilled and experienced case managers will work with you to assess needs and treatment options, coordinate services and assist in helping you understand medical and pharmacy benefits.
Learn more about low back pain:
To enroll in a Great Expectations® program or for more information about care management and access to helpful resources, log in to My Health Toolkit and select Health and Wellness then Health Coaching. You can also call us at 855-838-5897.
---
Some links on this page lead to third party websites. Those parties are solely responsible for the contents and privacy policies on their sites.