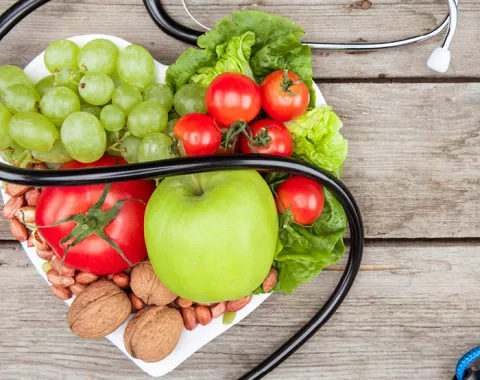 Heart Disease
Great Expectations®for Heart Disease helps you learn how to better manage your heart disease. We automatically enroll all members with heart disease at no charge. Our goal is to help you understand more about your condition and show you steps you can take toward good health. Our heart disease education guide is a good place to start.
You will also receive:
Information about how we cover your condition.
Occasional updates about heart disease and its treatment.
Great online information in the HeartHub.
Telephone access to cardiac nurses to answer your questions or for counseling.
Educational materials about heart health and reminders for recommended screenings.
Online tools to help you create a heart-healthy action plan using 7 Simple Steps.
Here are important steps you can take to improve your heart health:
Lose excess weight if you are overweight. Being overweight decreases your ability to improve your heart health. If you need help with losing weight, check out the resources available through Great Expectations® for Weight Management.
Become physically active. Physical exercise can help strengthen your heart muscle, even if it's just for 20-30 minutes on most days. Be sure to check with your doctor before starting any exercise program to discuss what type of exercise is best for you.
Quit smoking. If you smoke, it constricts your blood vessels and reduces the size of your arteries. This increases your risk for a heart attack. If you need help quitting smoking, check out the resources available through Great Expectations® for Tobacco Cessation.
Control your blood pressure. A healthy blood pressure is under 120/80. The new definition of prehypertension is a blood pressure level between 120/80 and 139/89. A blood pressure of 140/90 and above is considered high blood pressure and requires treatment. High blood pressure, or hypertension, is a major risk factor for heart disease. So it's very important to keep it under control. Studies have shown healthy lifestyle choices, along with medication, can lower blood pressure and may reduce the chance of stroke by 35–40 percent, heart attacks by 20–25 percent and heart failure by more than 50 percent. 
Control your cholesterol. High cholesterol is one of the major risk factors for developing heart disease. If your cholesterol level is high, you can usually lower it with a heart-healthy diet, exercise and, if needed, medication. Please have your cholesterol tested as your physician or other health care provider orders.
Manage your stress. Prolonged stress can have many negative effects on your body.
Limit alcohol intake. Alcohol intake may affect your heart health. Talk to your doctor about how much alcohol (if any) is OK for you.
Keep your scheduled visits with your doctor or other health care professionals. Get your blood work and other tests done, as ordered. Take all your medications your doctor prescribes. Work with your doctor to get your LDL cholesterol under 100, if you have heart disease.
Follow a heart healthy meal plan with good diet and nutrition. Foods lower in fat, salt and sodium are healthier for your heart. You can learn to choose delicious and satisfying foods that are also good for you!
Learn your heart attack risk.
To enroll in a Great Expectations® program or for more information about care management and access to helpful resources, log in to My Health Toolkit and select Health and Wellness then Health Coaching. You can also call us at 855-838-5897.
Other Helpful Links
American Heart Association
National Heart, Lung and Blood Institute
These are independent organizations that provide health information on behalf of BlueChoice HealthPlan.
---
Some links on this page lead to third party websites. Those parties are solely responsible for the contents and privacy policies on their sites.