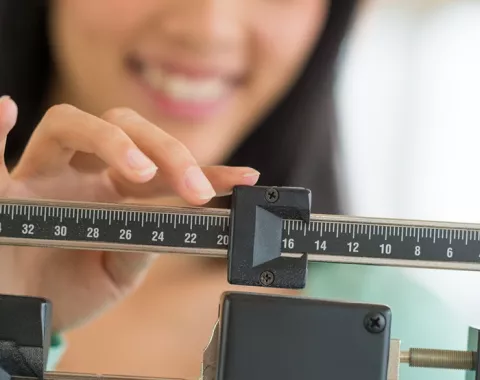 BlueChoice HealthPlan knows that changing your eating and exercise habits can be tough. Each year, Americans invest billions of dollars in weight-loss diets and gimmicks with disappointing results. So, how do you ensure success? By making slow, gradual changes that can last a lifetime. That's why we offer our members the Weight Management program, a program that uses proven strategies to help you make lasting changes that lead to long-term results.
With Great Expectations for Weight Management, you have access to My Health Novel,SM a personalized program that includes digital tools and support from proven health solutions. 
You'll be matched with helpful resources and tools based on your specific health needs. Whether you're interested in starting new healthy habits or maintaining your weight, the Weight Management program gives you access to care management, nutrition guidance, digital tools, group support and more to keep you on track.  
Ready to get started on your weight-loss goals?  
Log in to your My Health Toolkit® account. 
Select Benefits, then My Health Novel.
Take a quick, one-minute assessment.
You'll receive your recommended programs and resources available to you. 
More tools to support you on your weight-loss journey: 
Other Helpful Links
Aim for a Healthy Weight*
Academy of Nutrition and Dietetics*
Physical Activity Guidelines*
---
*These are independent organizations that provide health information you may find helpful. 
Some links on this page lead to third party websites. Those parties are solely responsible for the contents and privacy policies on their sites.