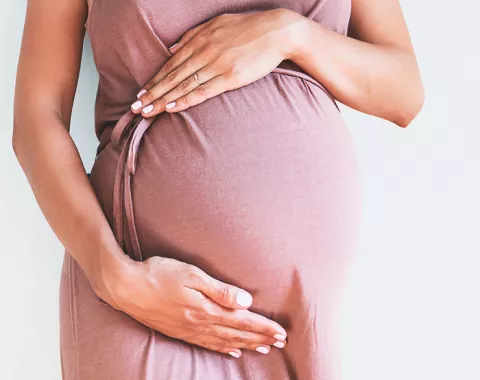 Give Your Baby a Great Start!
Congratulations! Pregnancy is an exciting time, but it can be overwhelming. You'll experience many changes and emotions, and you will have questions. The Great Expectations®for Maternity program provides you with information and support throughout your pregnancy and postpartum period.
When you enroll in the program:
You'll have access to an interactive, customized online program that guides you through your pregnancy.
You will receive educational information about each stage of pregnancy as well as adjustments you may face after your baby's birth.
If your pregnancy is high-risk or you want more support, you'll have access to your own personal maternity case manager who is a nurse with experience in obstetrics.
If you are trying to stop smoking, there's a tobacco cessation program just for mothers-to-be.
Enrolling is Simple
The Great Expectations for Maternity program is open to all eligible, expectant members. Enrolling is easy! We send an invitation to join the program to all women with evidence of a confirmed pregnancy based on physician referral.
If you're interested in the program and haven't received an invitation, give us a call at 855-838-5897 and select option 4 to enroll. 
Helpful Information
Maternity Second Trimester Newsletter
Maternity Third Trimester Newsletter
Maternity Postpartum Newsletter
Pregnancy and Newborn Health Education Center
Preparing for the Arrival of Your Newborn
Having a baby can be one of the most exciting and rewarding events in your life. It can be very stressful, too. If you would like additional support during this time of adjustment, our Moms Support Program can help.
Members can also find a lot of information on pregnancy, childbirth and caring for a baby through My 9 Months. A new helpful and fun resource is text4baby. Text4baby is a product of the National Healthy Mothers, Healthy Babies coalition, an independent company that offers health information on behalf of BlueChoice HealthPlan.
---
This article contains links to third party websites. Those parties are solely responsible for the contents and privacy policies on their sites.